About the Dancing Pandas
We are Rob and Masha and we are the Dancing Pandas.  We have traveled to over 160 UN+ countries in the world (our goal is to travel to all 197) ! 
In 2017 we sold-up all of our worldly possessions and become nomads travelling our beautiful planet earth full-time. 
Through travel hacking, we travel on points and miles – mostly in business and first class, while staying at luxury hotels.  How?!  Well read on as we share our tool box with you, so that you too can travel Dancing Pandas style!
Dancing Pandas – In the Beginning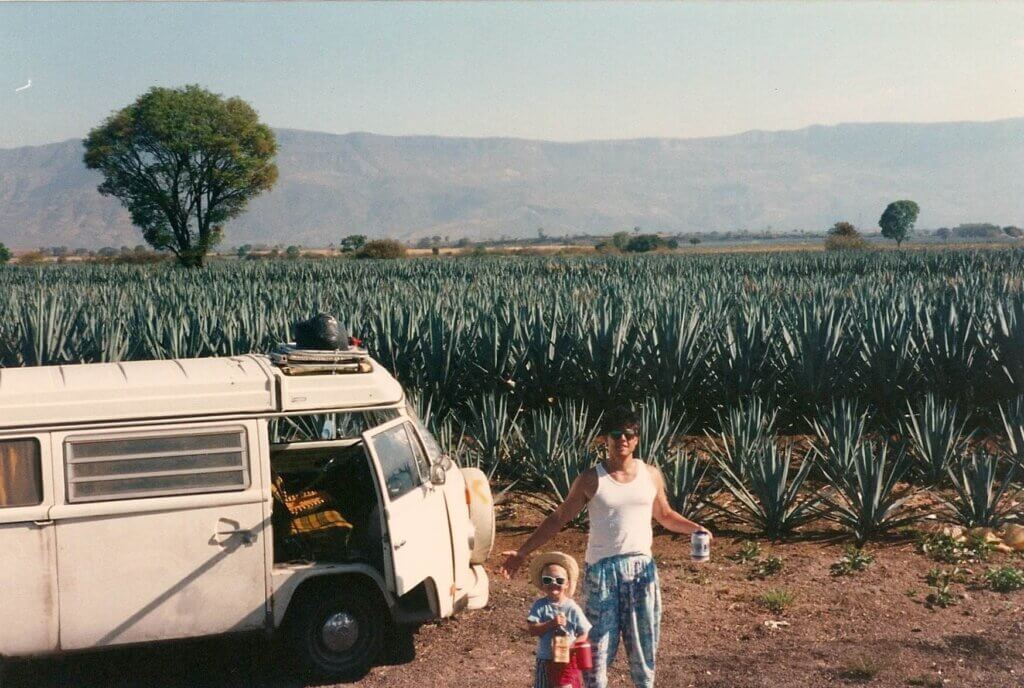 Our whole lives we have been focused on traveling as much as we could.  Masha had started traveling at a very young age.  Her parents made exploration of the world a focus and priority for the family.  Therefore, by her early 20s, Masha had already traveled quite a bit with her family and also as a solo female traveler.  At this point, Rob had only seen North America.  However all he could think about was seeing new places and lands.
In the beginning of our relationship we took a year off (when our son was just a toddler ) to explore Europe and Central America.  By the way, I don't know how we survived that year.  Being young and inexperienced at family travel we made a lot of mistakes.  There were angels out there who helped us out of many sticky situations.  From the father and son shrimp fishermen in Mexico who kept us on their property away from the drug lord lands (we didn't know).  To the young couple in Guatemala who guarded (with firearms) our VW Camper while we slept.  To so many other amazing humans out there who kept us safe.  Thank you!
In addition, there was the time that we ran from the police in Honduras – thinking that they were up to no good.  And the crazy situation when we were stuck in no mans land between Nicaragua and Honduras.  This was the early 1990s, so not the best time to be in those parts.
Dancing Pandas – Adventure Racing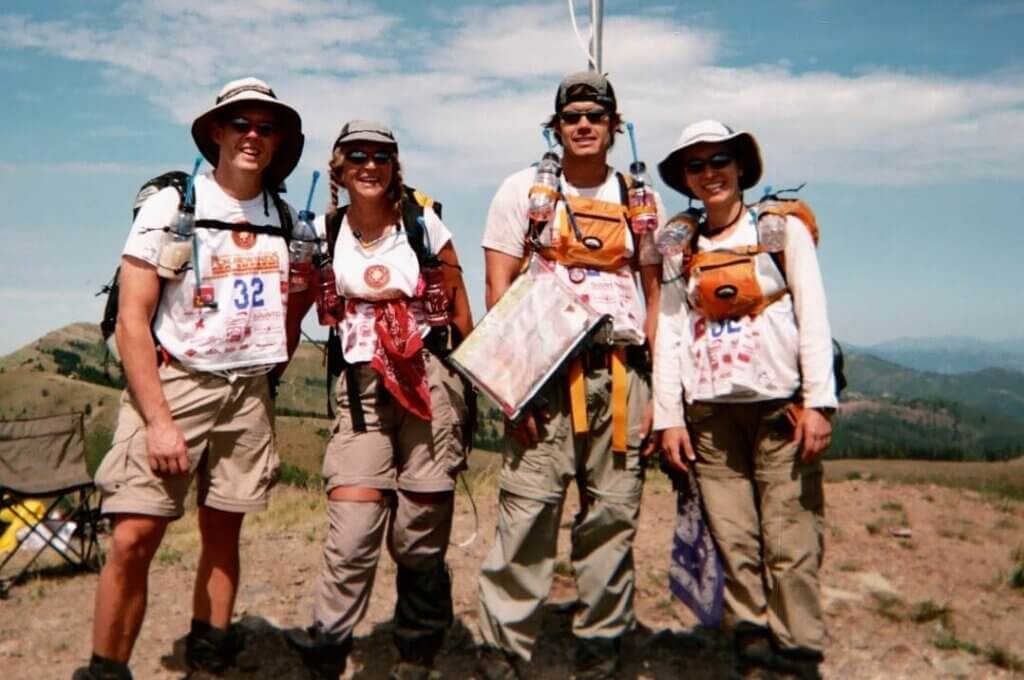 Later we continued our travels as adventure racers: Racing all over the world with our Dancing Pandas team, hiking, mountain biking, climbing, running, kayaking, etc., Basically using any form of non motorized sport to get us across hundreds of miles with a map and a compass non stop over 2 – 10 days.  Perhaps you have seen this type of sport on TV.  The first one of these televised was the EcoChallenge.
Because of this, we got to know many parts of the world very intimately.  Some of our most profound memories of our racing days include: Patagonia, Tasmania, Costa Rica, Reunion Island, Ireland, Australia, Canada, Mexico and USA to name a few.
How we Became a Nomad Couple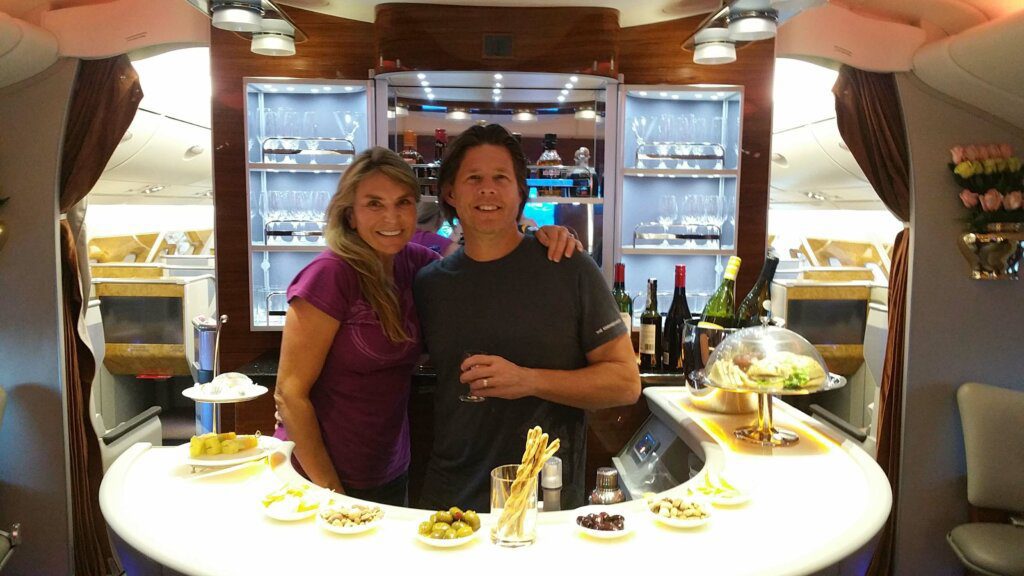 So how did we become a nomad couple?  Well, a few years ago, the executive world was getting a bit too stressful and Monday mornings were feeling like we were on a treadmill of life.  So, we sold our house, donated all of our worldly possessions and hit the road with a backpack.
Dancing Pandas – Our Couple Goals
First of all our number one priority is to travel with the least possible negative impact on the people, animals and the planet.  Our carbon footprint is important to us.  For these reasons Masha is vegan.  This makes travelling quite a bit more difficult, but we make it work.  In addition, we donate to charities that benefit animals, literacy and the environment.  We also try to travel with the least amount of carbon expended.  Yes, for our lifestyle that is not always possible, but this is a goal.
Second of all our goal is to travel to all of the 197 countries of the world.  That includes the 193 UN recognized countries plus Palestine, Taiwan, Kosovo and Vatican City.
Lastly and most importantly our couple goals are to experience all the world has to offer together, growing as individuals and as a couple (a nomad couple). 
Many of our friends and family ask us, "How on earth have you managed to be together 24/7 year after year without killing each other?".  The answer is something that a wise man said to us a long time ago- we give each other what we need.
How we get to Travel Full Time – Travel Hacking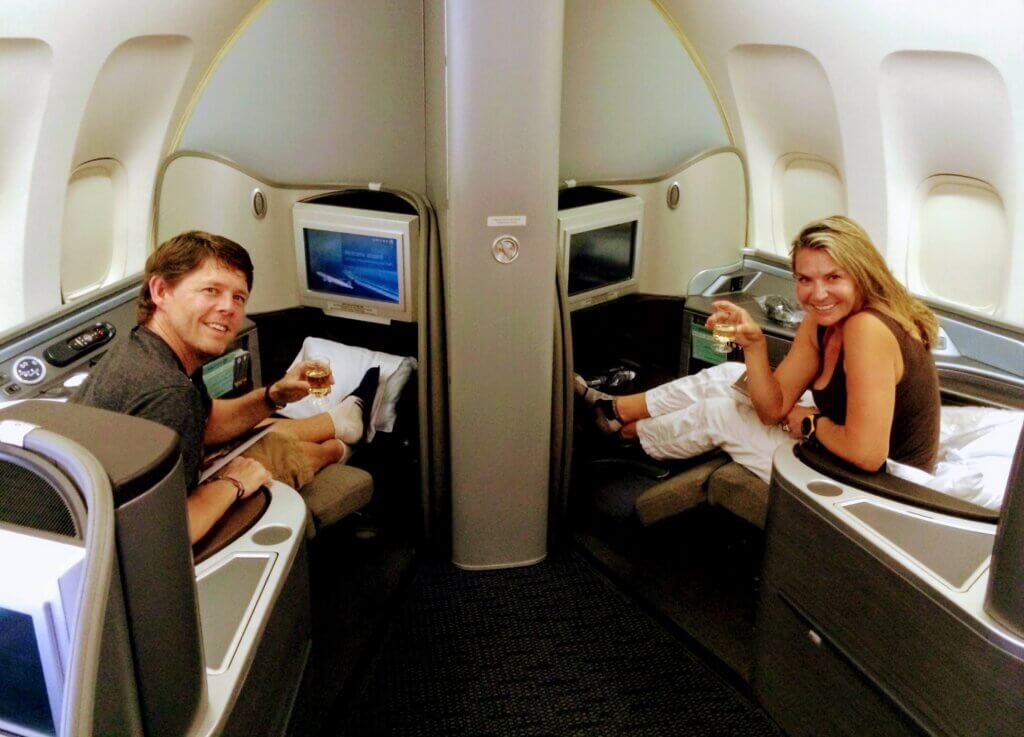 Rob had started travel hacking in 2012, earning miles and points  to afford us the ability to travel in style.  We will be sharing our tool box of travel tips and tricks with you throughout our blog so that you too can travel like us – Dancing Panda style.
If we can be of any help to you – please do reach out.  We would love to meet like minded folks and help in your travel decisions.