Sicily, Italy should be on every ones bucket list.  Why?  Well it is one of Italy's biggest hidden jewels.  The island has deep history, important archaeological sites, beautiful beaches, breathtaking hikes, good wines and some of the most charming coastal towns.
Thankfully our almost 10 hour ferry ride from Malta to Catania Sicily was cancelled due to strong winds (we heard that the journey is pretty treacherous even without the wind).  We grabbed a cheap flight right into Catania and arrived just in time to rent a car and hit the road.   
The Priority Pass lounge in the Malta airport (international departures) is called Lavalette Club and is definitely worth a visit – good food and drinks. 
We booked a car through www.holidayautos.com which provided us with free 3rd party insurance and since we paid with our Citi Prestige credit card we received free primary insurance.  Most credit cards do not offer free primary car insurance in Italy.
Here are the highlights of our 2 week trip which we drove counter clockwise from Catania.  These are truly the 10 most amazing towns of Sicily.
Situated on the northern coast of Sicily, Cefalu is one of the true gems of Italy.  Sandy beaches with incredible sunsets, a Norman cathedral which was begun in 1131 and is set in the middle of tiny cobblestone streets exuding such intoxicating charm. 
A huge rock face juts out from the medieval town called the Rocca and contains ruins from the 5th century BC.  We stayed in a B&B with a terrace overlooking the water and a balcony facing the cobblestone streets – absolute magic.
Just west of Palermo and below steep mountain slopes we found Castellammare Del Golfo – an adorable fishing village with lovely churches, cute restaurants and a nice sandy beach.  The whole cape from Castellammare to Trapani is stunning and worth a visit.
San Vito Lo Capo is the northwestern cape of Sicily and is a sandy beach paradise.   The resort town is framed by gorgeous mountains and the turquoise sea.  An idyllic location to rest and unwind.
Marsala wine is actually quite delicious – unlike the sweet export that we know in North America.  The town has 3 cave wineries that are worth the visit on Sundays as they have free tasting- make sure to check times of operations before making the drive.   Cantine Florio, Donnafugata, Cantine Pellegrino.
One of Sicily's impressive Greek archaeological sites, Selinunte is truly a marvel.  Perched on the sea and splayed across much land, this mostly isolated vista is stunning.  You can spend 3-4 hours wondering these ruins and the rest of the day on the adjacent sandy beaches.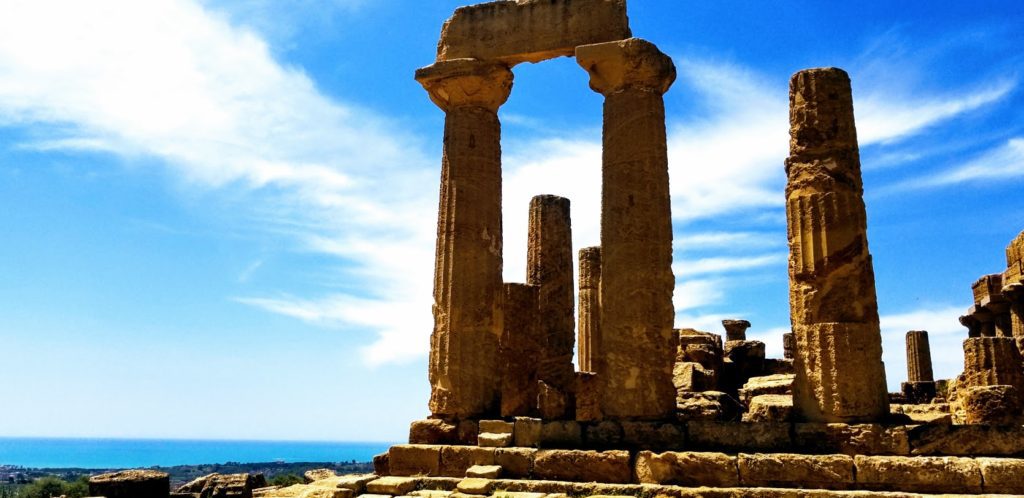 Agrigento is THE Greek archaeological site of Sicily known for it's Valley of the Temples – a UNESCO  World Heritage Site.  And Agrigento is also a lovely historic town. 
We stayed in a truly noteworthy B&B which had a huge terrace overlooking the Valley of the Temples, wonderful rooms, a great breakfast and the loveliest hosts.
Modica was one of our favorite stops in Sicily and is a lovely UNESCO- listed Baroque town.  Known for it's chocolate, Modica is a food lovers paradise.  Nestled between steep valleys there is much to explore and sample here.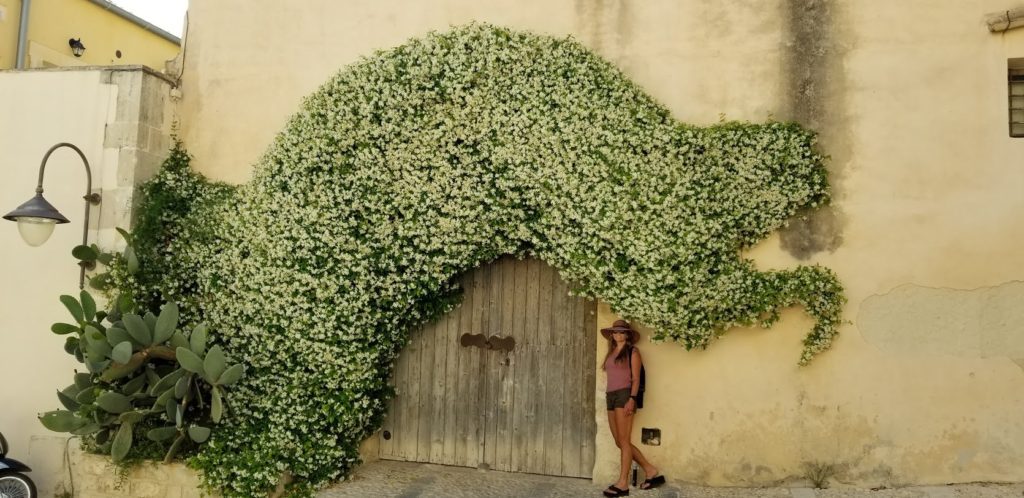 On our way to Siracusa we stopped in to Noto – and we are so glad that we did.  Noto is a UNESCO World Heritage site for it's Baroque architecture which is a true must see.  The historic town is filled with cute little nooks, museums and lovely restaurants.
What can I say, Siracusa is  the reason why we came to Sicily.   Ortigia is the ancient Greek historic part of Siracusa and that is where we spent the majority of our time.  Wherever you turn in Ortigia you see something beautiful and interesting to marvel.  This is a place we will definitely visit again.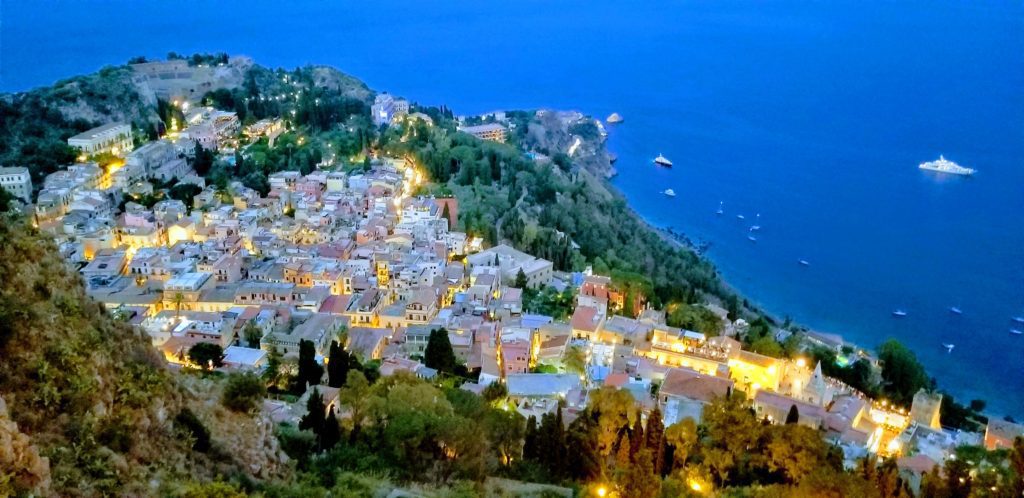 A definite must see, Taormina is one of my favorite places in Sicily and can easily be compared to Positano or even Ravello on the Amalfi coast. 
It is a hilltop town with stunning views of Mount Etna, an active volcano with trails leading to the summit.  Prominently in the middle of the old city the Teatro Antico di Taormina, an ancient Greco-­Roman theater (which is still used today) stands as it did in the 3rd century BC. 
As you watch from above you can see cliffs drop to the sea forming coves with sandy beaches below.  A narrow stretch of sand connects to Isola Bella, a tiny island and nature reserve. 
We stayed in a B&B overlooking both coasts and Mount Etna – just a 10 minute walk down the cobblestone stairs with breathtaking vistas during the short stroll. 
The picture above was taken from the small town above Taomina called Castelmola which is another reason that this area is so awesome.
Sicily truly blew our minds! It is a combination of so many different places.  Of course as we mentioned before the Amalfi coast comes to mind immediately.  Then we started thinking about Gozo, Malta and even some of the Greek Islands that we enjoyed.
Have you been to Sicily?  What was your favorite place?  Perhaps you are thinking of a perfect vacation destination – this could be it!  Let us know what you think.
Please follow and like us: